!-GénérEpar Avanquest Technology v:8.0. Pour plus d'information, visitez : http://www.avanquest.com -->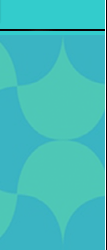 2013 The Rankin Brothers
Video needs Flash Player to run.

YAKOV SMIRNOFF and THE RANKIN BROTHERS TO PERFORM

AT THE YAKOV THEATRE IN 2014


Branson, MO – [October 29th]
– Yakov Smirnoff and the Rankin Brothers are pleased to announce that the Rankin Brothers, who were chosen "Entertainers of the Year" will be moving their hit show to the grand stage of the Yakov Smirnoff Theatre for the 2014 season.


"We are so excited to be performing at Yakov's Theatre and looking forward to a tremendous 2014 season," said The Rankin Brothers.


Since arriving in Branson in 2008, The Rankin Brothers have been voted "Best Show of the Year" for four out of the five years and were selected "Entertainers of the Year" in 2013. The Rankin Brothers Music Show, featuring Mark and Matt Rankin, offers a wide variety of entertainment appealing to audiences of all ages.


Mark and Matt Rankin perform more than forty classic songs spanning five decades and ranging from Elvis to Springsteen, George Strait to John Denver, Roy Orbison to Neil Diamond and The Supremes to Sonny and Cher, along with an their all-star cast and multi-talented band.


The Rankin Brothers will enter their seventh season in Branson to perform their popular show at 8:00 PM beginning in March through December, with some morning shows on selected dates in the Fall.


Also in October and November, "America's Favorite Comedian, Yakov Smirnoff will be continuing his " 2014 All New" show "Dinner With Yakov" at 4:30 PM. Yakov's new show provides his audience a chance to laugh there Yak-Off while enjoying his side-splitting comedy and a delectable mouth- watering feast.


For more information, please visit the website at
www.yakov.com
.